JACQUELINE MACLELLAN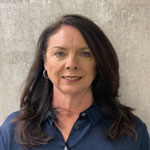 I am a Bermudian and was born and raised in Bermuda. I obtained a BA at Queen's University in Ontario, Canada graduating in 1986. I obtained my law degree at the University of Western Ontario, graduating in 1989. I was called to the Ontario Bar in 1991 and I practiced family law in Toronto, Ontario Canada for approximately 5 years before returning to Bermuda to live in 1996. I was called to the Bermuda Bar in November 1996.
In March 2003, I opened up the firm of MacLellan & Associates, practicing primarily family law.
While an experienced litigator within the court system, I became interested in mediation as an alternate way of resolving family disputes, given the hostility that is generated between the parties through litigation and the large legal fees involved in trying to sort out one's affair once the marriage has broken down irretrievably. I am now a trained mediator, resolving family disputes with the use of mediation as well as providing mediation services to the Human Rights Commission and the Department of Human Affairs.
While training to become a mediator, I learned about the process of Collaborative law. This process allows for family disputes to be resolved with the use of mediation skills while at the same time providing your client with legal advice, so that they can arrive at a negotiated agreement, which suits their particular needs. After completing the required training I committed to bringing the process of Collaborative Law to Bermuda. I have been successful in my mission and currently I am the Chairperson of the Collaborative Law Alliance of Bermuda and have held 4 courses training other Bermudian attorneys how to provide legal services using the collaborative method.
I am dedicated to assisting my clients in resolving their disputes as amicably and as respectfully as possible and to help ensure that the breakdown of relationships has as a minimal an impact as possible on children, families and the social society of Bermuda. However, when court is the only option, I am an experienced litigator and can represent my clients within the court system to ensure that their legislated rights within the divorce process are achieved. Additionally, from time to time, I sit as Acting Magistrate in the Family Court.